Stranger Things Season 4 is set to release later next year and in the meantime to get everyone nice and hyped, Netflix has released a behind the scenes of the cast meeting up again.
Netflix has kept with the early 90's style by posting a video with all the VHS traits you would see from a recording of the Wheel of Fortune you dad made. In the video, we see reunions like David Harbour, who plays Jim Hopper and Finn Wolfhard, playing the character Mike Wheeler.
**Season 3 SPOILER Alert**
Harbour's character, Hopper was seemingly killed at the end of Season 3. Some people thought him to be dead and others thought him to be missing, may be transported or sucked into the Upside Down. We don't fully know what happened to him at the moment, but what we do know is that he isn't dead. First from this most recent video and from this teaser that was posted about a month ago.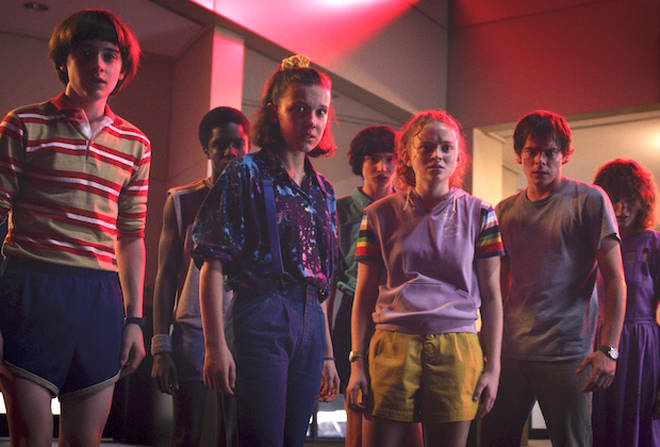 Other characters that can be seen in the video are Gaten Matarazzo, Caleb Mclaughlin, Sadie Sink, Cara Buono and Joe Keery. The video is basically the first table read of an episode for the newest season, but it lets us get a brief glimpse at who will be back for Season 4 of Stranger Things.